Retail and Digital Signage Solutions
Deep learning computer vision solutions for retail analytics, responsive digital signage, and in-store displays.
Intelligent data analysis
tools to power your application.
Demographic Analysis
Get demographic profiles for displays and attractions. It's like having Google analytics for bricks and mortar stores.
Person Count
Know how many people are visiting, know how many come back, and how often.
Age & Gender Detection
Estimate the age and gender of visitors to the attraction or display. Sighthound's age estimation has the lowest Mean Absolute Error (MAE) rate of any age estimator.
Attention Span
How long are people spending at each of your store displays? Know how long people are there, what they look at, and how often they come back. If individuals leave and come back, the time elapsed counter will pick up where it left off for a given session.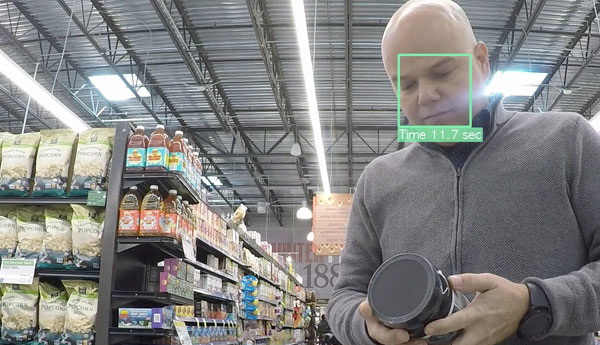 Facial Attribute Analysis
Facial attributes identify unique characteristics of an individual. Attributes that can be identified include, facial hair, hair color, eyewear, and ethnicity. Use to make emojis smart or for descriptive narratives.
Emotion Detection
What is the initial reaction to your product? How was the sales pitch received? The emotion detector will analyze faces to detect which of seven emotional states a person is exhibiting for any period of engagement.
Connect With A Vision Expert & Request Sighthound.io
Contact our sales team to learn about integrating Sighthound.io into your product.