SighthoundTM Automatic License Plate Recognition (ALPR) software, services, and solutions.
Delivering products that recognize license plates from over 100 countries, states, and territories. Our suite of solutions can also identify vehicle make, model, and color.
Online Demo
Try Sighthound ALPR online now. No install required.
Our ALPR Solutions
Sighthound™ ALPR Free
Fully-featured free solution for a single camera. Limited number of users and data retention.
Sighthound™ ALPR Pro
Simple per-camera monthly pricing for on-premise or in-cloud deployments, with unlimited users and 90 days of data retention.
Sighthound™ ALPR Enterprise
Scalable platform designed for multisite and edge deployment, incorporating Sighthound™ ALPR Engine APIs for integration and customization. Unlimited cameras and data retention.
Key Benefits
Simplified flexible pricing matches customer requirements significantly better than legacy offerings
Free version allows up to five users and one week of data retention
Optimize CapEx & OpEx with flexible deployment/subscription options
Universally compatible hardware requirements for any IP Camera
Multiple-lane license plate and vehicle analysis
Flexibility in camera placement, height and angle
Cameras can be either mobile or fixed
Accommodates broad range of lighting conditions
Robust ALPR + Vehicle Analytics
The Sighthound suite of Automatic License Plate Recognition (ALPR) software, services, and solutions is built on its 10-year heritage of innovative computer vision products. Sighthound ALPR automatically recognizes license plates from over one hundred countries, states, and territories. An easy to use web portal provides the sophisticated license plate detection, alert, and search capabilities required to monitor a network of cameras based on time and location.
Worldwide ALPR & ANPR
Detect and recognize plates from over one hundred countries, states, and territories.
Robust Vision Environment
Sighthound's Deep learning technology brings significant advantages over legacy solutions, including support for low lighting, near infrared (IR camera), acute angles, shadows, and occlusion.
Enhanced Vehicle Information
Vehicle type, make, model, and color (MMC), with the ability to detect country, state, province, regions, and territory.
Deploy In Any Environment
All Sighthound products are designed to work on edge devices, premise servers, or cloud servers and are available as software, Software as a Service (SaaS), or turnkey hardware/software solutions.
Try the Demo Now
Enter your information below to demo our software with your own videos.
Try the Demo Now
Creating your private demo instance. This may take a minute.
Ready to Run
Thank you for entering your information. Click the button below to open the demo in a new window.
Launch ›
Try the Demo Now
Enter your information below to demo our software with your own videos.
Mobile Device Detected
We're sorry but the demo is designed to run on desktop computers. If you are interested in trying it, visit this page on your desktop browser.
Error Detected
An error occurred while creating your demo. Please try again or contact support@sighthound.com.
Our Plans
ALPR Free
Fully-featured for personal use
FREE


Forever, no strings attached
Single Camera Stream
7 Day Search Retention
Up to 5 Users
1,000 Detections & Alerts per Day
ALPR Pro
For Small & Medium Business
Purchase Pro
Flexible per camera subscription
$29.99 / month


or $299.99 annually
Up to 100 Camera Streams
90 Day Search Retention
Unlimited Users
Unlimited Detections & Alerts
ALPR Enterprise
For Enterprise & Integrators
Contact Sales
For those who need more
Talk to Sales


For custom pricing
Unlimited Camera Streams
Unlimited Search Retention
Active Directory / SSO
Multisite / Edge Deployment
Custom Integration / UX
Common Use Cases
Smart Cities
Powering smart cities with complete computer vision capabilities in one deeply-learned platform.
Tolls
Power your tolls for safety, accuracy, and revenue growth by integrating Sighthound.io platform into your current platform.
Gated Entry
Leverage extremely accurate LPR and recognition to facilitate entry authentication.
Surveillance
Intelligent visual search to stored video files and live feeds. Use the SDK's person, vehicle, LPR and other capabilities for BOLO, parking enforcement and amber alerts.
Parking
Parktek is a growing business segment in need of better technology. Optimize your lots and eliminate lost revenue through ticketless systems.
Demographics
Power your OOH advertising or location demographics with a complete suite of LPR, vehicle, and people segmentation to bring the power of digital analytics and demographics data to the real world.
Deployment Environments
Sighthound ALPR is available for deployment in the cloud, on-premise, or within edge devices including in-vehicle cameras and digital signage.
On Premise
Cloud
Edge Devices
Windows OS
Linux OS
Speed & Accuracy Benchmarks
Industry-leading benchmarks supported by world-class support.
Accuracy: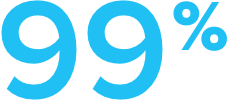 Accuracy based on Caltech Car Dataset
Performance/Speed:
Up to 160 FPS performance on GPU
Real-time performance on CPU
Vision Capabilities:
License plate detection
License plate character recognition
License plate region recognition
Vehicle make, model, color
Connect With A Vision Expert & Request License Plate Recognition
Contact our sales team to learn about integrating Sighthound.io into your product.